OUR HIGH QUALITY RANGE OF PACKING EQUIPMENT FOR YOUR PACKAGING NEEDS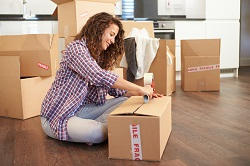 Merton Removals is well reputed for its packaging service along with its removal services. We have been working in this industry for more than ten years now and highly experienced in what we do. When it comes to our remarkable packaging services we have a team of skilled professionals that are trained in the art of packing each item according to its delicacy, safety requirements, size, and other characteristics. They understand the nature of packaging for both home and office and we have separate teams to do both jobs. No matter what the size of your office is, we have a staff that is trained, skilled, and ready to do the job. We also provide our staff with all the required packing materials and moving boxes. Everything is available at our company so that no time is wasted finding the right materials in the market. If this is the kind of service you have been looking for, call now at 020 8746 9645 to book this service.
We know how each item in a house has to be dealt with separate. When moving an entire house there are so many things involved that you cannot deal with on your own. Amongst all the packing materials that we have, one of the best moving boxes is our wardrobe box. This is just perfect for shipping all your clothes. It's fast and convenient and comes with a plastic rod fitted inside so you can simply hang your clothes in there in seconds. In the lower area there will even be space where you can put in your shoes or handbags. The box has a door from where you can easily hang in everything and then the top of the box is sealed for full protection.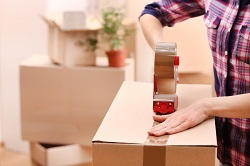 We also have double walled moving boxes in two sizes. The smaller size is more suited for items like books, CDs, records, videos, fragile items, small appliances, and even small items that are heavy in weight. Since the boxes are double walled they are suitable for heavy items as well. The second larger sized box is more suited for bigger items like shoes, clothes, linen, toys, crockery, electrical items, and other larger household appliances. Our archive document storage box is best suited for all your folders, important documents, and files. This box will help keep your files safe from any dust or dirt. The lid of the box folds on top quite snuggly and for added protection the whole box can then be tapped. Finally it has pre cut slots at both sides that can allow you to easily carry the boxes.
Here at Merton Removals we even have pet carrier boxes that are designed to keep your pets stress free, safe, and out of your way when you are doing your moving. It has holes it in to make it nice and airy for your pet with handles that can allow you to comfortably carry it with you. This pet carrier box is well suited for all kinds of small pets like small dogs, cats, rabbits, etc.
When it comes to packing items like your crockery, bottles, ornaments, or other delicate items we have just the perfect type of packing paper. Our packing tissue is acid free and of a premium quality making it ideal for all such items. It can also be used to make paper balls and fit into empty spaces inside cartons and moving boxes that need to be filled up. Along with that we also have high impact foam bead of polystyrene that are well suited for filling up boxes containing valuables or antiques. If you are interested in this service of ours, call us now at 020 8746 9645 to inquire further.