THE UNBEATABLE LIST OF SERVICES WE HAVE AVAILABLE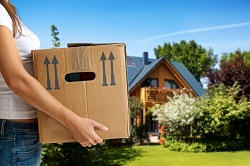 The fact that Merton Removals is one of the best and most renowned removal services for both domestic and corporate customers, is one of the main reasons that our customers feel confident that they can rely on us with their removals task and we never fail to exceed their expectations. Our list of services has grown over the years and we have become a company that is now offering all services related to removals. We cater to offices, homes, and individuals living in shared apartments and flats. We offer packing and unpacking services, we offer to clean up after unpacking, and we even offer to arrange everything for you in your new place. Finally our list of services also includes our secure and safe storage facility for anyone who needs to temporarily store belongings of their own for both short term and long term purposes.
When it comes to house removals we are fully aware of the daunting and stressful process that is involved in it but that is why we have opted to do it for you because we have years of experience under our belts and have become experts in it. We do not want our customers to have to worry about it when they can easily afford to have professionals help them with their house removals job. We pay our customers a free visit to first assess the nature of their house removals, how big or small the job is, the amount of time it will require, the number of workers that will be required, and everything else. We fully chalk out a plan for you before anything is initiated. We note down all your requirements, understand them, and then propose a suitable plan that fits your needs and requirements well. This helps us to work quickly and efficiently and without missing out anything or causing any problems.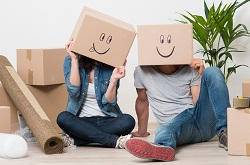 All of our team members are uniformed, courteous, and polite. They will handle all your belongings safely and carefully and transport them with responsibility to your new home. They have done thousands of removal tasks before and are quite skilled in their job. If you require any help with the packing of your belongings before your moving date, just notify us in advance and we can send over some expert packers to help you with that too. We have professionals who have been packing home items for years now and now exactly how to arrange everything in boxes so they do not collide with each other and cause damage. We also provide our packers with high quality packing materials and moving boxes that are built for each particular item and are best for such removal jobs.
Our packers will organize everything in an impeccable manner. They will neatly label each box with the contents contained in them so that upon arrival you will not have to worry yourself with finding things out of a huge pile of boxes. In fact to further help you we can even un pack all your stuff for you so that you do not have to worry about spending hours unmasking boxes, and tidying up afterwards. We even offer to arrange things in place for you. For example if you have curtains we can hang them for you, we can arrange your sofas and couches in the living room. If any couch is for a bedroom we can transport that into that particular bedroom, we can help set up your kitchen, we can arrange all your clothes in your wardrobe, and even arrange all your toiletries in the bathrooms. If you want such a great service, just call now at 020 8746 9645.