Merton Removals in London, UK!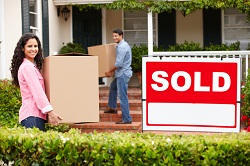 Merton Removals offers a complete range of professional storage and removal services for both business and home clients. We understand that relocation can be a life changing process. But if you choose us as your removals company, you can be assured that everything will go smoothly, just as planned. No matter what kind of situation you are in, our company develops a range of choices that you can chose from so that you have a personalized package for both storage and removals services that best suits your needs and requirements along with your budget. We offer both long route and short route removal services. Whether you are moving somewhere within the city, outside the city, or even internationally, we are here to help you with it all. You can easily reach us at 020 8746 9645 for any questions or booking services.
When it comes to home moving, we are the largest company in the city offering an extensive array of options to our valuable customers. Whether you need to move a few items, a room, or a complete house, we have just the service for your special needs. Whether your home relocation is within the UK or international, we can cater to it all. For small moves purposes we have a package called 'man and van'. In this small package you will receive the services of our mover that will come to your house to collect the belongings that you need to ship, and then will transport them to the location you chose. It doesn't matter if your small removals require a shipment to another town or another party of the country, we will handle it. This is also one of the most costs – effective choice you can make. With this small removals service of ours, you will not have to deal with the hassle of separately hiring a van and a man and then deal with all the heavy lifting yourself. We guarantee delivery of all your goods in a safe and secure manner.
We understand the sensitive nature of business removals and have been dealing with it for more than ten years now. We have helped thousands of companies relocate to another location. We can help you with your employee relocation as well. Whether that involves new positions within the UK or overseas, we can do it all. Our service will help you ensure that your employees will be quickly set and running all operations without any delays or hiccups. We understand that the main success of any business lies in the performance of your employees. We completely understand all the challenges you will face in such a relocation situation. But since we have been doing it for so many years, we know just what to anticipate and forecast. This is what helps us take care of problems and situations before they get out of head.
Here at our company you can enjoy a highly professional and personalized service that is created just to fit according to your relocation policy and to ensure that your employees easily transition to their new offices. When working with companies offering business relocation, we work alongside the business as our partner. We handle all the complexities involved in an international or national relocation and turn the whole process into a very simple one for you. We work as your strategic partner by conducting several meetings with you to better understand the objectives and goals of your company and so that we can shape and mould our services according to your company needs.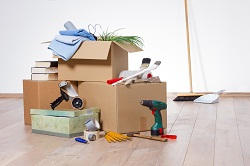 Along with our home and business relocation services, we offer a range of storage facilities like self – store, professional storage, business storage, international storage, student storage, and de-clutter service. Our self storage service is a very convenient and cost – effective storage option for local storage requirements of all types. Whether you are moving your house, re-decorating your house, extending your home, adding in more space, or just cleaning it out, our self – storage facility will really help you out. We have storage centers all over UK and EU that are highly secure. You can pick a storage facility that is the closest to your place for your convenience. The size of the storage unit you choose is entirely up to you and you can decide according to the number and size of items that you plan on storing in them. You can access all your belongings in the storage facility anytime you want. You can also benefit from a convenient parking facility that is created outside the storage facility for all customers.
For professional storage purposes we offer a secure and safe storage area that is big enough for even large bulky items like furniture. If you are operating in a moving market you will understand the importance of a having a secure storage location. Our storage facilities are available at short notice to assist you anytime you need. Along with that we have CCTV cameras installed for top security. We have a security team assigned 24/7 at the facility to keep a check on everything. Our storage locations have a balanced temperature set in them to avoid any harm to your belongings stored. They are also regularly cleaned. You can come and take anything you want from your storage.
The best thing about Merton Removals is that we offer full insurance for both our storage facilities and our removal services. Whether you are a business client or a domestic client, we will offer insurance for your belongings that are trusted upon us. We take utmost care in handling your valuables but in case of harm or damage we take complete responsibility. This is what has helped build our reputation over the years and what keeps our customers coming back to us. If you have any complaints you can immediately talk to the staff around you. Our movers are very friendly and helpful and will reply to any questions you have. We also have a customer support services that you can reach at 020 8746 9645.