Storage Services In Merton,SW19 You Can Trust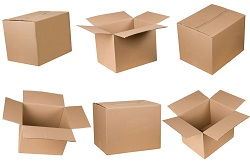 No matter how much you need storing, and no matter how long you need the service for, Merton Removals will help out with all your storage needs. We have been offering self-storage units in Merton,SW19 for years now, and you'll be able to tell the second you walk into our facilities! Our experience has let us understand the stress people can go through when they're in need of a good storage facility, and therefore tweak and modify our services to make sure your experience gives you minimum hassle. Our staff in SW19 are all trained to an exceptional standard, and for the prices we offer you'll be getting the best value around! To get your free estimate, call us on 020 8746 9645.
Warehouse Storage Built For You
When you're in need of storage in SW19, especially if you don't use these kinds of services often, you'll obviously want to go with a firm who you know will suit your needs. Here at Merton Removals, we understand that flexibility can have a huge impact on the overall experience of the customer, which is why we've made our secure storage packages as flexible as possible. If you chose another firm in SW20 for your self-storage, you might find that they force their customers into immovable, fixed categories, meaning you could end up paying more than what you need. For a company that will only charge for what it does, call now on 020 8746 9645.
Modern Storage For Modern People in SW19
You may already know that our company is not isolated to warehouse storage services, and that our movers take up a large part of our work. Even though we may not be a storage company in the purest sense, we're determined to make sure our storage can compete with the biggest independent firms, and that our customers never lose out on the service they receive. When you choose us, you'll see that all of our facilities are kept meticulously up-to-date, and that our standards in quality never fall, no matter what we're doing! With our cutting-edge resources, your possessions will be kept secure and clean whenever they're in our care. Call 020 8746 9645 to find out more information about our services in SW19.
Professionalism That Can't Be Beat!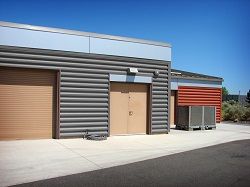 If this is the first time you've needed to find a storage service in SW19, you may be a bit lost as to what you're looking for, but whoever you go with don't you want to know they're professional? One of the founding principles of our company is a belief that any service the customer pays good money for should be delivered to the highest possible standards! We go to great lengths to make sure all of the staff working on our outlets have been trained to handle anything, and will be very meticulous when checking the conditions of our lockers. It may only be storage, but we think you deserve the best!
When Do You Need Us in SW19?
Carrying on from our emphasis on extreme flexibility, we'll be able to clear a locker for your use at a moment's notice. Being in the removals company in SW19, we know better than a lot of people just how frantic things can get during the course of a move. In times like these, when you're feeling stressed and overworked, it can feel like a long-awaited miracle to find a company that will fit around your unique situation! Whether you need your storage service in the early morning or late at night, we'll be able to accommodate for it. Our facilities in Merton, SW20 are also staffed 24 hours a day, so you'll never be put out by being separated from your property!