Top-Notch Office Removals Services In Merton, SW19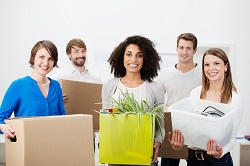 As a business owner, you've almost always got a lot on your plate, having the responsibility for any number of things that keep your company running. We understand how hectic this life can be, which is why we strive to make our office removals as stress-free as possible. When you need some excellent commercial relocation services in Merton, SW20 that will help you save money, choose Merton Removals, and find out why we're the number one choice for so many business owners in SW19. When you choose us, you'll be sent a team of movers who are highly experienced in handling all kinds of business apparatus, so you know your specific instructions will be followed. For your free estimate, call 020 8746 9645 now.
Business Relocation With You In Mind
While it's always good to have professionals on the job for a full employee relocation, the teams at Merton Removals take a lot of pride in their ability to work around different customers' needs and deliver an excellent service. Whether you need office removals in SW19 or just a few bits and pieces moved to another location, we'll have a package that takes care of your needs. Our office removal team have several years of experience, not only in commercial relocation, but also domestic jobs of all shapes and sizes. If you have a specialist job that other companies won't take, call us on 020 8746 9645 and see what we can do.
Office Removals For Today
We're sure you understand the needs for a business in SW20 to be on top of all modern conventions, ensuring they give their customers the best service, and aren't left behind by the competition! This is why we've made sure our office relocation teams are always given the latest resources and equipment. By constantly keeping up with the changes in our industry, we've made sure that our staff can not only carry out their work quickly, but also that there's the minimum possible risk to anything that we transport. The team at our company in SW19 have taken on all kinds of relocation jobs in the past, and now they're able to apply that experience fully! Call us on 020 8746 9645 for more info.
Professional Standards For Professional Clients in SW19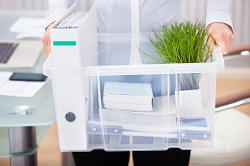 Whenever you need your business to relocate in SW19, you obviously don't want to entrust the job to inexperienced or unprofessional movers. Your business is your livelihood, and it only takes one little slip-up on the day of the move to turn your whole company upside down. If you want a firm that will take every possible precaution against this, choose us and forget about your worries. Office moves in SW19 make up a large bulk of the work we do, so whoever we send to take care of your job will have a lot of experience moving things like yours. Whether your task is large or small, send in the professionals!
When's Good For You?
Our office removals service has an absolutely sterling reputation now, and we earned it by honing many different factors we feel are important for our customers' experience. One of the main things we've worked on is flexibility, and our capacity to make our services in SW19 fit in nicely with your precise needs. To this end, we've made it so that you can book our packages seven days a week, and in many cases on the same day! We know that moving is never easy, and having a company that can accommodate for last-minute changes can be a complete lifesaver in all kinds of situations. For a company in Merton that fits around you instead of forcing you to fit around them, choose us!